What police in Dubai and when it has been founded.
In Dubai the police has been founded on June 1, 1956 in the settlement Naif who is in Deyr's region. At that time it consisted of only 29 employees. This police station carried the name "Naif Fort". The number of police officers of the emirate increased every year, and in their 1967 there were already 430.
The police of the emirate throughout the entire period of the existence to strive for high standards of education among the employees. Also this government institution has put before itself a responsible task – to be the most developed and "progressive" among all Arab state institutions and bodies for protection of a public order.
This government institution is around the world obliged to police of the emirate by many innovations which are actively put into practice now. For example, for the first time in the emirate have begun to use electronic fingerprints and the DNA method. Emiratets have begun to apply GPS system to search of the stolen transport. Besides, in a police station of the Oak the department of questions of human rights for the first time has been around the world created.
For today in the territory of Dubai there are 10 sites and about 17 various departments. Each of the organizations has the functions and tasks, and also methods of their decision.
Women's police of Dubai and salary of police officers in the Emirates.

Also there is in Dubai a women's police, law enforcement officers in the Emirates, as well as in the majority of other countries, there can be also women. Police women are dressed in a uniform of dark green color in the form of a long dress.
Law enforcement officers in the United Arab Emirates receive quite high salary which is still supplemented with full social package. The salary of police in Dubai depends on a rank which is carried by the police officer.
The biggest salary at the general of police, she makes 69 000 dirhams. The colonel receives 40 000 dirmakh, the lieutenant colonel – 35 000, the major – 29 500, the captain – 25 000, the lieutenant – 22 000. Police officers also receive privileges for a free pass in public transport and a subsidy for purchase of a car.
The relations between locals and police officers easy, police officers with them are polite and cultural. Thanks to harmonious work of employees of police stations crime rate in the city the lowest, considering that here more than two hundred various nationalities of the world live. Besides, this emirate as the richest and prospering from all, draws to itself(himself) attention of a great number of unreliable persons.
Now, knowing what police in Dubai costs on the law enforcement officer of residents of the state, it is safely possible to go on the vacation to this amazing place of our planet.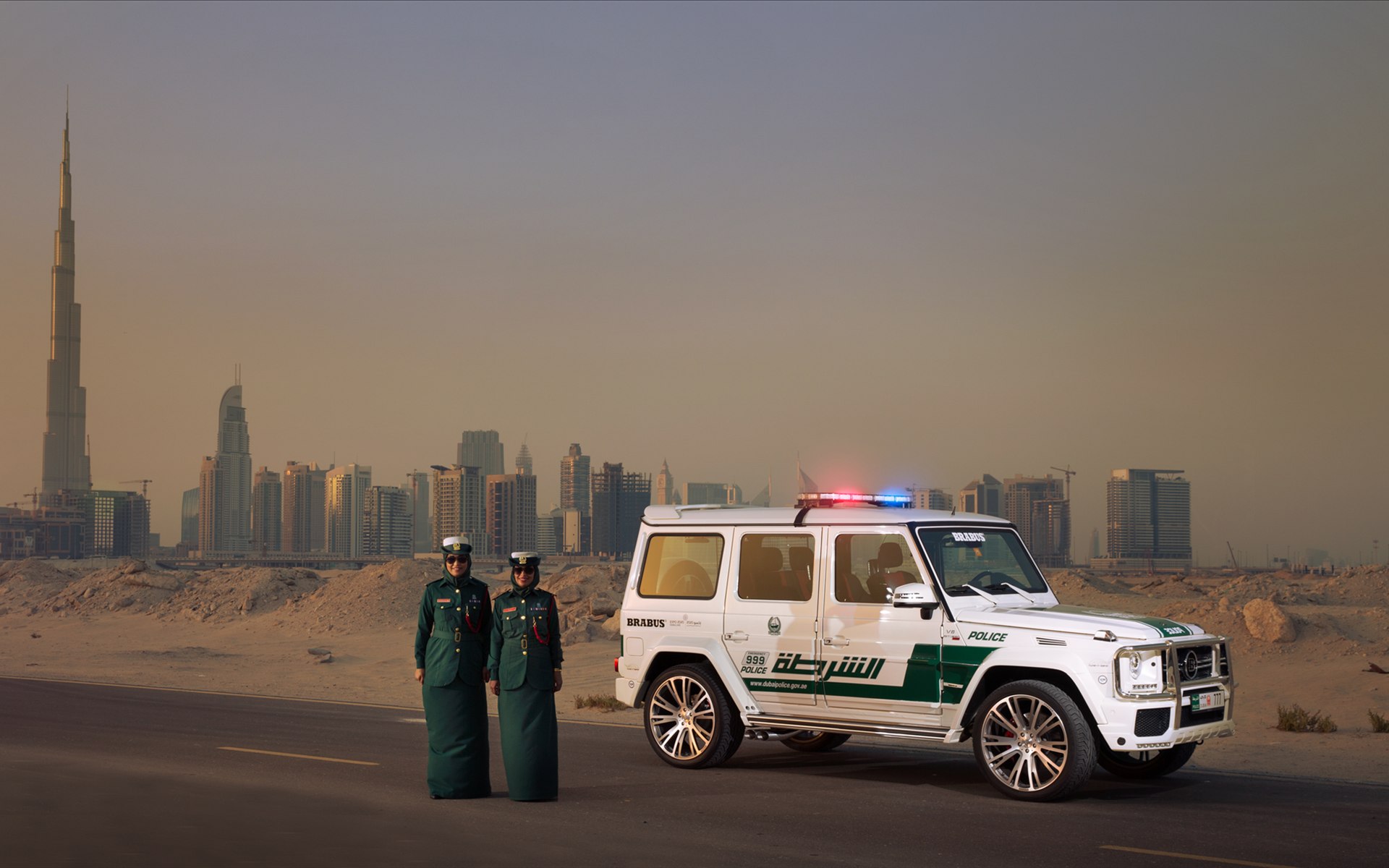 Police cars in Dubai: magnificent vehicle fleet of the emirate.
Several years before vehicle fleet has been filled up with such police cars in Dubai as Mercedes SLS, Aston Martin, Ferrari FF, Lamborghini Aventador. Also among a car of police of Dubai there is Chevrolet Camaro and BMW 5 series. Thus, for protection of a law and order on city roads all favorable conditions are created.
All cars which have made vehicle fleet of police of the emirate are collected and completed agrees with specifics of work of law enforcement agencies with the purpose to help police officers to strengthen patrol of roads. Also such approach to providing each of police stations with expensive motor transport allows to increase safety during movement on city roads.
Having looked at a photo of police cars in Dubai, you can personally be convinced of their high cost and luxury of police vehicle fleet.
In the comments the highest ranks of police of the emirate report that nobody is going to pursue criminals and to transport them in these magnificent cars, for this purpose in vehicle fleet there are cheaper cars.
If it is correct to argue, then obvious is a fact that acquisition of such expensive cars for police is one of ways to draw attention of tourists. Also one of the purposes of such completeness of vehicle fleet – to cause in them admiration and once again to show luxury of Dubai in every respect.
What there go police officers in Dubai by: smart cars of police.

Having heard what police cars in Dubai, will believe not everything at once. According to many motorists, all stamps of a car of which any car thief dreams are collected here. What there go police officers in Dubai by what about it such rumors go?
Really the management of police of the emirate has decided not to save on own vehicle fleet and for patrol of roads absolutely new sports cars have been acquired.
At the same time it is known that the police of Dubai quite often changes the cars on newer and expensive.
The supercar of police of Dubai of Bugatti Veyron became pride of a police station of the emirate. It is the fastest car in the world which has got permission to go by public roads.
Power of a smart sport car exceeds more than 1000 horsepowers, and the speed which it is capable to develop – more than 430 km/h.
Use of such equipment allows police officers to keep order on roads of the emirate. The cost of such sports car about 2, 7 million dollars therefore not many states can allow such luxury.
---
---